Check out all the stuff you can get at ACCC 2017!
Unless otherwise noted, models are provided unpainted and may require assembly. Some products might be slightly different than those in the photos.
From RN Estudio: A Hulking brute with 3 head options (a shark and two frogs).

(Unfortunately, these guys are pre-order only, as they won't be arriving until August)
Mascot is For purposes of scale and is not a prize or Giveaway.
Everyone will get 2 sets of dice and some tokens. The Black dice glow in the dark but are practically invisible in daylight.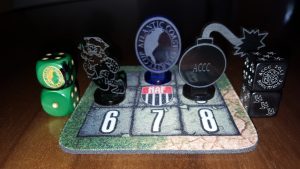 the Richmond Area Blood Bowl League will provide their signature Bacon dogs and a set of Rare Amorical Block Dice.

Courtesy of Chris Steinbacher: A super fancy Engraved box for storing miniatures or dice.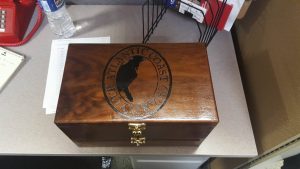 From RollJordan and DOA Studio: Slann team Six, a fully-painted , 16-player team of Frogmen.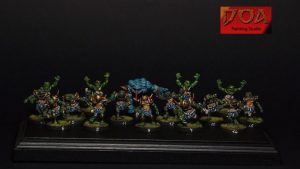 From the UDT-SEAL Association: some beer glasses, shot glasses and bottle openers.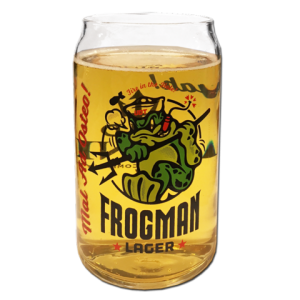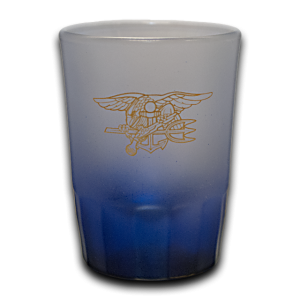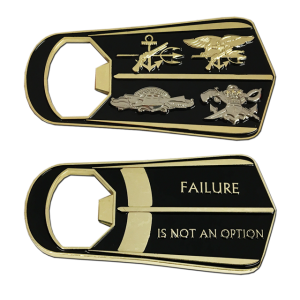 Also From RollJordan: a full (unpainted) Norse team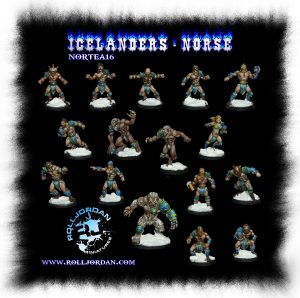 From Iron Golems: Their Awesome Pro Box, a Dwarf Team, Human Team, Some dwarf Stars, Block Dice, and Skill Rings.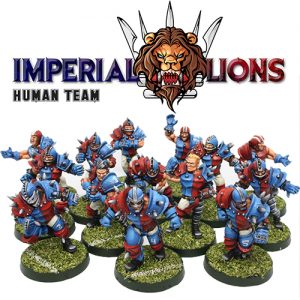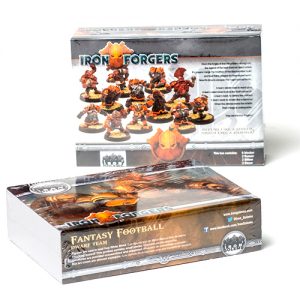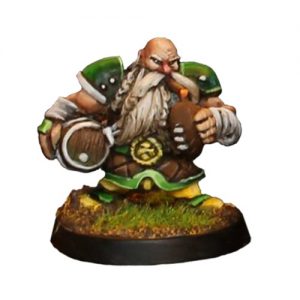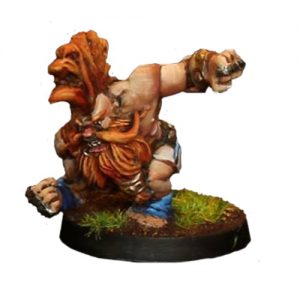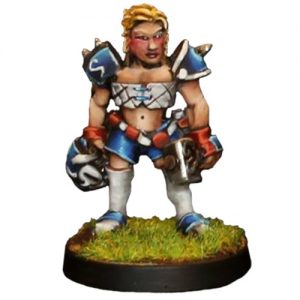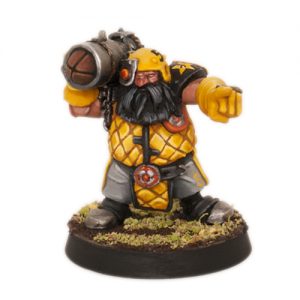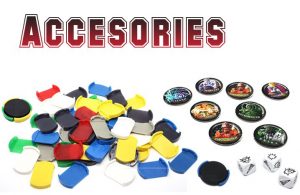 From Hungry Troll: 2 full teams – More norse and Nurgle, as well as some singles.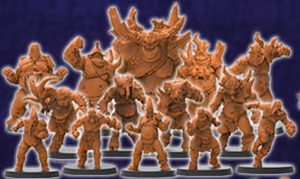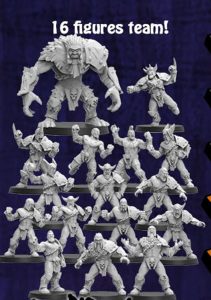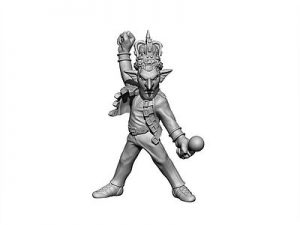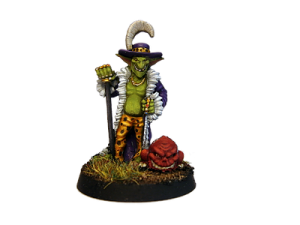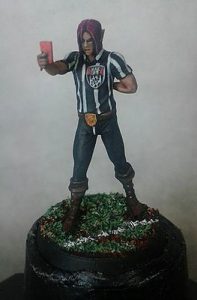 From FF-Fields: Rare B.E.A.S.T and Amorical Cup fields, 2 somewhat less rare fields, and a pair of 3-D Street Bowl boards.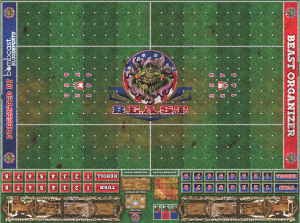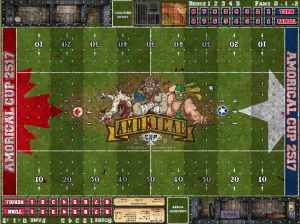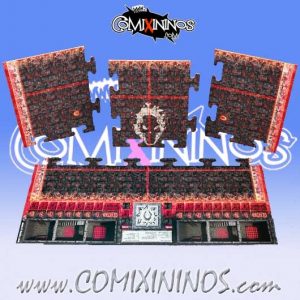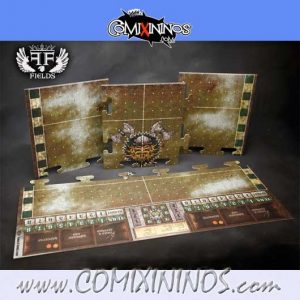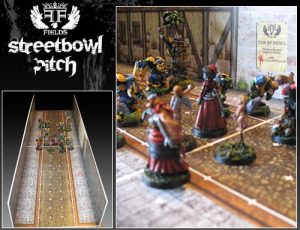 From Mats by Mars: 4 big Vinyl fields. (Actual fields have the ACCC Emblem in the middle.)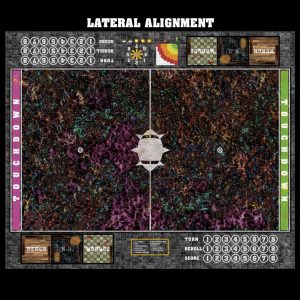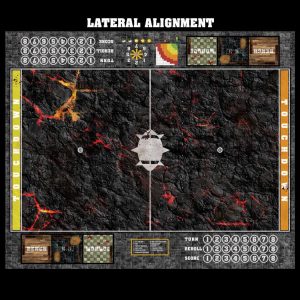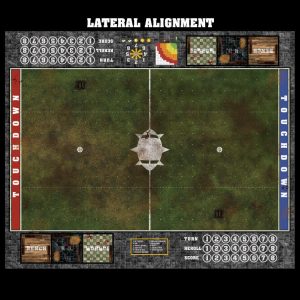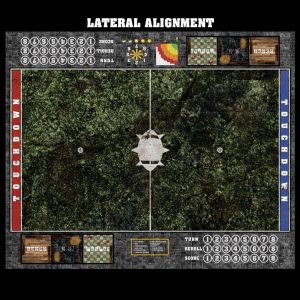 From KR Multicase: An assortment of figure cases.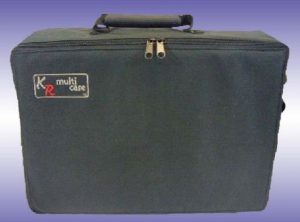 From Sukubus Studios: One of their trademark Mystery boxes.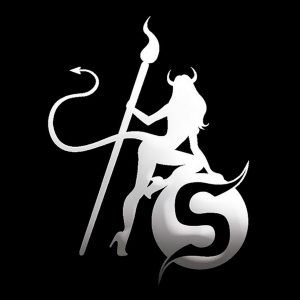 From Big Child Creatives: 2 Spartaci and 3 each of these killer Orc Blitzers and Trolls.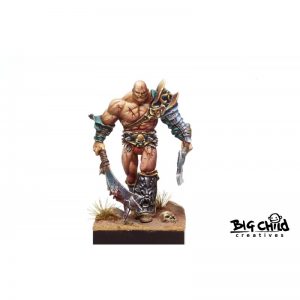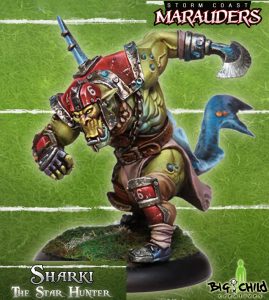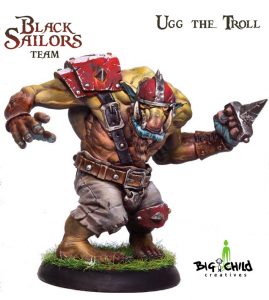 From Vortice Miniatures: A Zug Analog, a big Troll, a Wolfman and some gravestone markers.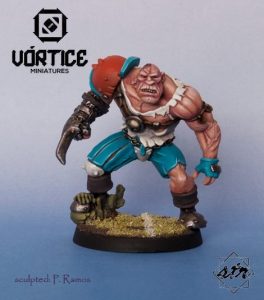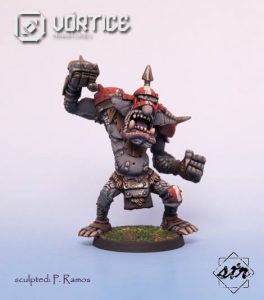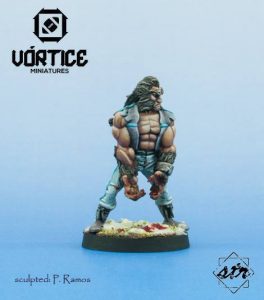 From Deep Cut Studios: A Vinyl Field.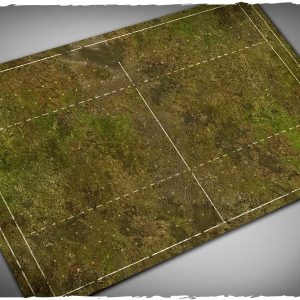 From Gaspez Arts: A different Vinyl Field and some skill rings.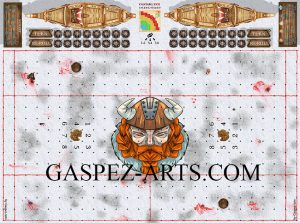 From Star Player Miniatures: Can i say these are Bertha, Dolfar, Eldril, Jordell, Slibli, Hemlock, and Helmut Wulf?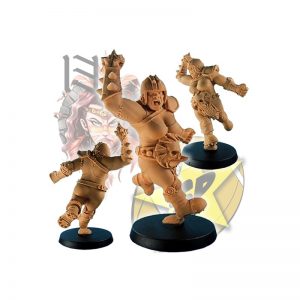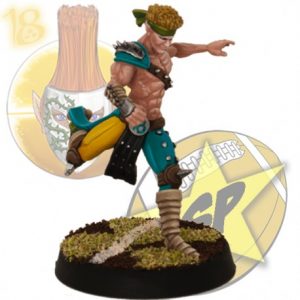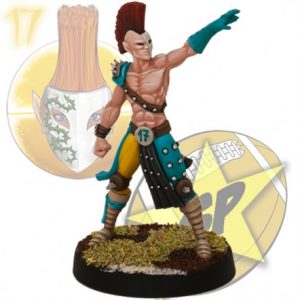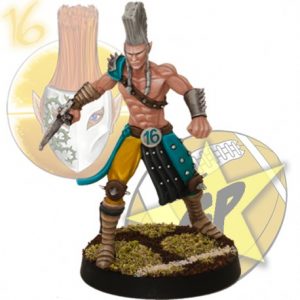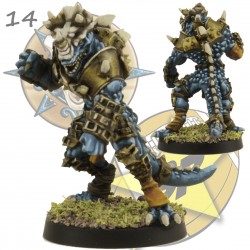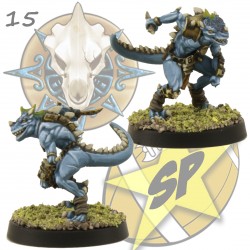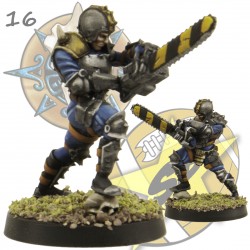 From The Personal Collection of Jason Casebolt: A ton of Dreadball from the first Kickstarter, Many sets of Litko Weather Tokens, A Blitzmania set, a Vinyl pitch with half-naked Ladies, Some Catan Expansions, and an Obscure Clue variant.


From The Personal Collection of Bob Fletcher: An Impact Norse+Giantess team plus a bunch of quality singles from various manufacturers (GW, Baueda, Vortice, Willy, Warlord, Greebo).

From The Personal Collection of Mark Perre: Sin City Bowl Dice and Bottlecaps, Kroxzilla, Sammie Ghoulie Jr., Dean Martin in Werewolf Form, some Blitzmania cards, and singles from Impact and Mano Di Porco.